How To Easily Tell If Blinds Are Wood or Faux Wood!
Getting the best blinds for sliding doors or other windows would be perfect if you have a proper idea on them. Sometimes it gets hard to determine the type of blinds.
Especially the difference between real wood and faux wood (as they are similar in appearance). 
So, how to tell if blinds are wood or faux wood? By learning their aspects, you can understand the individual characteristics to figure out which one is what.
I'll present their dissimilarities along with a section on their ups and downs so that you know what to pick between them. Let's get into it!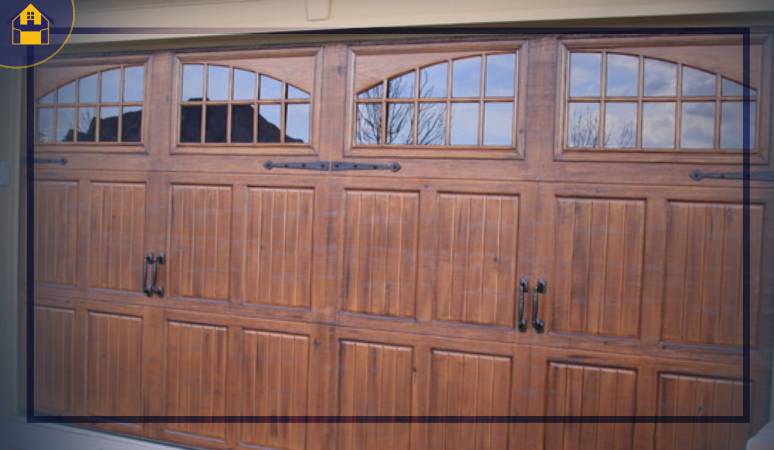 That's How to Tell If Blinds Are Wood or Faux Wood?
Detecting the conflicting points of both will help you to understand whether the blind is wood or faux wood. Here's the difference:
Material
One of the most effective ways to guess the blind type can be done if looking into the material. Both of them are made using different components.
To put it simply, the wood blinds usually are built out of real wooden materials such as oak, bamboo, cherry, basswood, and so on.
Sometimes manufacturers use a high-quality polymer to coat wood blinds in order to make them rigid and watertight. But not in most cases.
Unlike the wood blinds, the faux wood blinds are mostly crafted with non-natural wood elements like foam wood, composite, vinyl, PVC, and so on.
It's true that faux wood blinds look the same as wood blinds but they are definitely made using different elements which can be felt if you touch the surface.
Weight Point
Both of them have diverse weights which is another point to be noted. So, are faux wood blinds lighter than real wood?
No dear! The wood blinds (large) are made with natural things which make them lightweight. They also seem simple to carry and hang which makes the working smooth like butter.
In comparison, the faux wood blinds (large) are quite hefty that may cause trouble to carry or hang on the window.
Although the weight difference isn't huge, still you can identify whether the blind is lightweight wood or bulky faux wood.
Environment
The wood blinds tend to act weird in humid environments. They tend to wrap if vapor pressure is high. However, the wood blinds can be great for cold and hot weather (not too much).
Plus, the wood blinds aren't watertight and fireproof due to natural ingredients which at one point break down. And, it's forbidden to wash them using water.
Do faux wood blinds warp in the sun? No, they don't! It's due to the synthetic protection which doesn't react in humid or terribly hot weather.
The faux wood blinds are both water and fire-resistant to ensure no risk. Plus, you can wash them without thinking of damage.
Testing in humid weather will help you figure out the blind type as the wood will be damp, unlike the faux wood.
Texture
Their different textures cause them to react dissimilarly under the sun. The wood blinds tend to wear a lot since they are natural items.
On the other hand, the faux wood blinds don't wear and tear thanks to the solid construction which never reacts under the sun.
Locate the wood scratches and wear spots to classify the blind type (wood or faux wood).
Should I Get Wood or Faux Wood Blinds?
After locating the blind type, you might be wondering, are wooden blinds better than faux wood or not. For that, it's better to know about their good and bad sides as that will help to pick one easily. 
Wood Blinds
Benefits:
Natural appearance. 
Lasts more than 10 to 15 years (with care).
Light in weight.
Drawbacks:
Wear and tear a lot.
Not rainproof. 
Faux Wood Blinds
Benefits:
Budget-friendly.
Damp-poof and resilient. 
Simple to maintain. 
Drawbacks:
Lasts for 7-8 years.
Bulky. 
Conclusion
Still, asking how to tell if blinds are wood or faux wood? Hope that's not the case! By observing the little behavioral changes of the blinds, you can easily figure out the type.
If you are thinking of going with one, I would suggest priority the value and quality rather than anything as it's about home fixtures that need to be good.
Apart from budget, the first thing you need to decide is the suitability by matching your window aesthetic and wall color. Hope this guide helped you to find the best answer.