Are Ikea Kitchen Cabinets Good?
When remodeling, the kitchen is a part of the house that has the most amount of focus. This is because a kitchen can say a lot about your personality, style, and your home.
People who don't have the luxury to spend thousands and thousands of dollars on their kitchens- heavily rely on IKEA kitchen sets. These kitchen sets are cost-effective, easy to set up, and look amazing as well.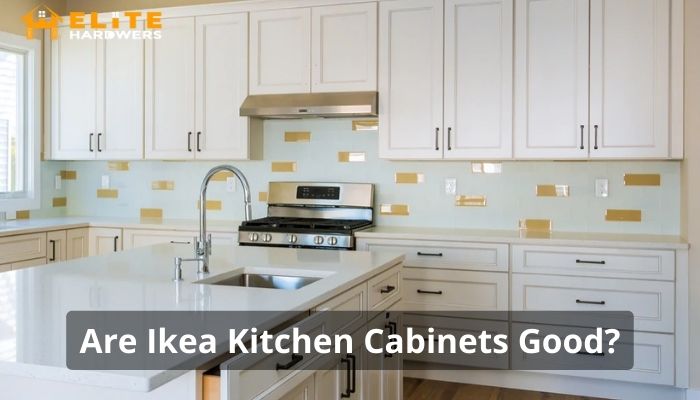 But, a lot of the time the low price point makes people question- are IKEA kitchen cabinets good? 
Made with fiberboard and coated with different materialsl, these kitchen cabinets, and sets can truly be a bang for the buck. Yes, the user doesn't get to customize the sets according to preference, but they also can't get a better deal than this at a low budget.
Are Ikea Kitchen Cabinets Good?
To answer this question in a sentence, yes IKEA kitchens are not only good but very good. Ikea is a Swedish brand that is most well-known for providing quality material at a very affordable price point.
Of course, if you have the budget, a customized kitchen would be preferable. But, if you don't have the time or the money for a customized kitchen, an IKEA kitchen can be an amazing alternative.
All you have to do is buy the furniture and set it up yourself. It's very easy, convenient, and looks good as well. Not to mention, their furniture is very durable as well.
What Are Ikea Cabinet Frames Made Of?
Ikea is a brand that is quite well known for being affordable. They have a lot of different options of furniture items to choose from.
The outlook of the furniture may look quite elegant and chic. IKEA furniture is available at such an affordable price point can sometimes make one question the construction of IKEA kitchen cabinets.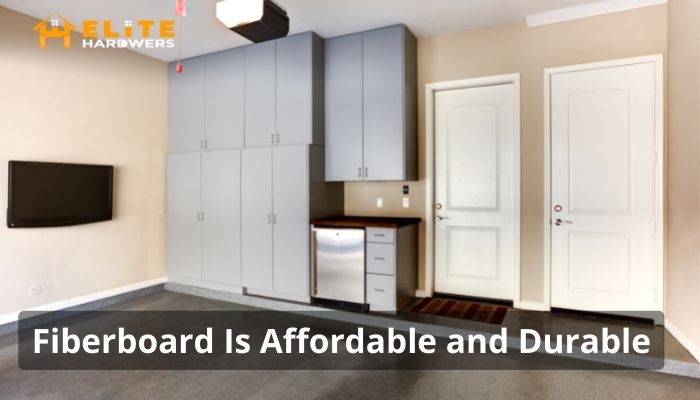 But, not to worry Ikea wall cabinets are constructed out of melamine foil, and fiberboard. These materials combined make a durable and sturdy construction that can last you quite a long time. The drawer fronts and even the cabinet doors are made out of fiberboard. Fiberboard is a very common material used in furniture nowadays for its affordability and sturdiness.
Another benefit of using a fiberboard is that it is very easy to cover with glass, wood, any kind of paint or lacquer, and even melamine foil.
How Much Weight Can Ikea Cabinets Hold?
The wall cabinets from IKEA are attached to your kitchen wall using studs. These can carry food items and plates.
Typically the cabinets are mounted about 20 inches above the base of the cabinets. Excluding the extra deep upper cabinets, most of Ikea's cabinets are 24 inches deep. If needed, the wall cabinets can also be mounted over a refrigerator, using a power drill.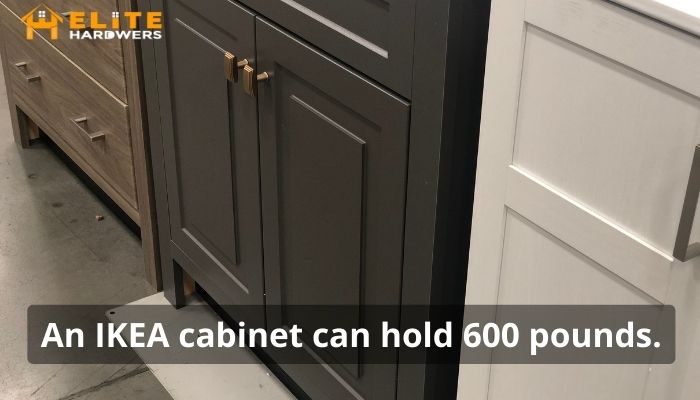 Yes, IKEA focuses a lot on affordability. But they also put a lot of effort into the material. So, some people wonder- why are IKEA kitchens so cheap? However, they don't need to worry about the quality.
An average IKEA cabinet with a Blum hinge adjustment is capable of withstanding about 600 pounds of weight. Therefore, it can easily store all of your spices, pantry items, utensils, appliances, and any kind of kitchenware.
Are Ikea Kitchens Durable?
All that glitters is not gold. Everyone is surprised at how IKEA is capable of selling such good-quality furniture items at such a low price point.
So, is there something fishy in the making? Is it worth getting an IKEA kitchen?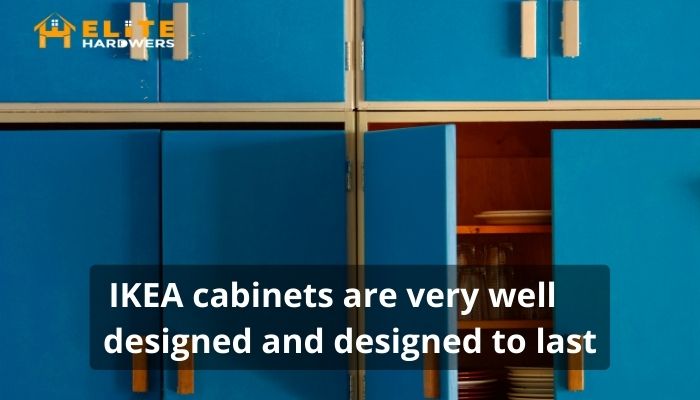 Kitchen cabinets are one of the biggest parts of a kitchen remodeling project. It has a lot of impact on the overall outlook of your house, and not to mention it is also one of the parts that will cost you the most. To help reduce this cost, you can go for brands such as IKEA that have a lot of affordable and stylish options to choose from.
Ikea cabinets are very well designed and also built to last long. Everything that one might need for installation is included with the purchase. If one knows how to cut IKEA cabinet doors and how to install them properly they should have no problem with the setup procedure. A hammer and a power drill are most likely the only tools one might require for a successful installation.
The fasteners that are used to keep the cabinet together are visible to the naked eye. The hinges are hidden and soft closing. Most of the drawers that are included in the kitchen line are also self-closing and silent.
One of the main reasons why IKEA kitchen cabinets cost so less is that They mass produce. They have engineered wood materials that help them reduce costs even further. The price is low because solid natural wood is rarely used.
Most of their kitchen cabinets, especially the SECTION ones will last you over 25 years. You won't face any defects in the workmanship or even the materials.
Ikea has a policy that lets the brand replace or repair furniture that faces any issues within the warranty.
So, there is no doubt that Ikea kitchens are durable. The only thing that you might notice is that the painted light lacquered surface is yellowing with age. But, this issue too can be reduced by minimizing exposure to direct sunlight.
Final Words 
People often make jokes about how hard it is to set up Ikea furniture. But, proper tools and a total understanding of the instruction guide are all that one needs for the perfect installation.
When it comes to their kitchen sets, you truly cannot get a better deal at such a low price point. They have a lot of different styles and sizes available for you to choose from. Besides the versatility, you also get durability thanks to the fiberboard build.
Are IKEA kitchen cabinets good? Yes! Given the different sets of styles, the durability, and the ease of use of the furniture, these kitchen sets are worth it!