Cup Pulls on Shaker Cabinets
There are no strict rules to follow when choosing whether to select a knob, pull, or both. However, one preference is to use knobs for all doors and Cup pulls on shaker cabinets' drawers.
Some people feel that using knobs makes the room look neater and more organized. Yet, others feel that it gives the illusion of more space. Ultimately, it's up to the user to decide which option they prefer.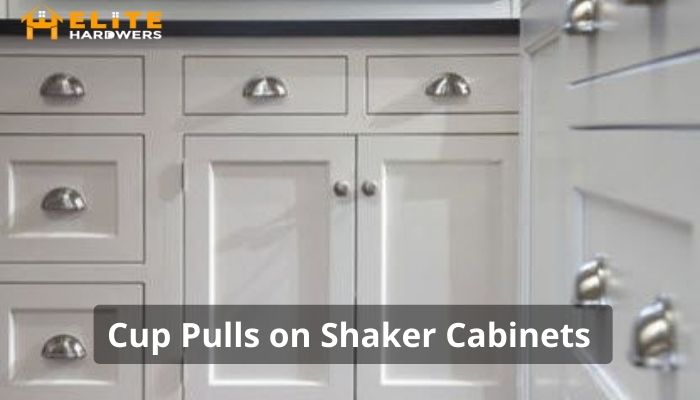 There are many reasons to use Cup pulls on shaker cabinets. They can be used to quick and easy accessibility, and they add a touch of style to the kitchen. Cup pulls are also a great way to organize the shaker cabinet contents.
This article will discuss the matter in-depth with a guide for cup pull placement.
Why Is It Difficult Hardware Placement In Shaker Cabinets?
Hardware placement in Shaker cabinets can be difficult for a few reasons. First, most people don't understand how the cabinets are designed, so they struggle to find the best spot for their hardware.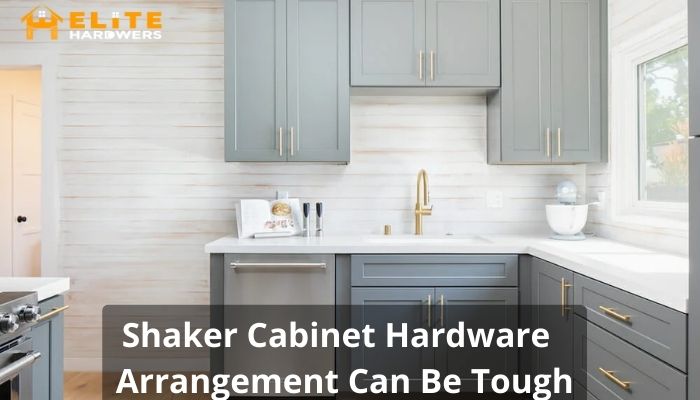 Shaker cabinets are unique because they have multiple panels, making it difficult to find the right spot for screws and bolts. And, shaker cabinets often have small spaces between the panels, making it difficult to fit hardware in place.
Knowing a little about their layout can help you accurately position hardware even if you're not a skilled builder.There are five sections to a Shaker-style cabinet:
·         The center panel
·         Stiles on each side of it
·         Rail
·    Stiles on either side of it (placed horizontally on both the top and bottom of the center panel)
·         The frame is made up of slats and panels.
So, Can you put cup pulls on cabinet doors?  The answer is yes! obviously, you can.
Are Cup Pulls Out Of Style?
Cup pulls are a common way to open a door, but some people think they're out of style. On the other hand, some people think that cup pulls are old-fashioned and that people who use them are old-fashioned.
Cup-style pulls are perfect for adding a touch of rustic charm to your kitchen, while bin-style pulls are perfect if you're looking for something more modern. Either style is perfect if you want a simple and easy way to update your cabinets without having to spend too much money.
What Size Pulls for Shaker Cabinets?
We suggest using Cup pulls with a center-to-center distance of at least 3-3 1/4 inches (the distance between the screw holes). This will guarantee that your cup pulls are tight but not so stiff that they are hard to extract.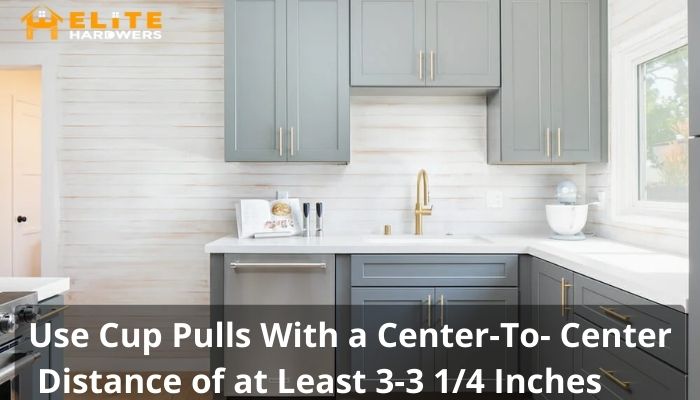 Choosing the right size cup pull is important for several reasons.
·         First, it will ensure that the pull is strong enough to support the weight of the Cup.
·         Second, it will ensure that the pull fits properly into the opening in your cupboard door.
·         Third, it will keep your cabinet looking polished and clean.
·         Fourth, choosing a large or small cup pull can be costly if you need to replace it in the future.
How Do You Install Cup Pulls On Shaker Cabinets?
Cup pulls are a great way to dress up your shaker cabinet. They are easy to install and look great on any kitchen cabinet. Here is how to install Cup pulls on Shaker-style cabinets:
Step 1: Remove the cabinet doors
Removing the cabinet doors to install cup pulls on a shaker cabinet is a quick and easy task that can be completed in just a few minutes. By removing the doors, you'll be able to access the screws that hold the cabinet together.
Take out the doors will give you more room to work on your project, which is an essential consideration. You'll need some extra room to work with when installing cup pulls in a shaker cabinet.
Step 2: Remove the Screw that Hold Cabinet Doors Together
If you want to drill a hole in the cabinet drawer to install cup pulls, but you don't have enough space to use a drill, you can use a screwdriver.
First, remove the screws that hold the cabinet doors together. Then, use a wrench to turn the screws until they're loose and the doors can be pulled away from the cabinet. Finally, unscrew the drawer from the cabinet and drill your hole.
Read More: How to Choose the Best Cabinet Pulls in 2022
Step 3: Drill the drawer to install cup pulls
If you're installing cup pulls in a new drawer, it's a good idea to drill the holes first. This will make things much easier and faster. Here's how:
·        Start by identifying the spot on the drawer where you want to put the cup pull.
·        Use a compass or a level to mark the spot.
·        Make your hole using a drill bit that is the same size as the screw that will go into it.
Step 4: Install Cup Pulls
Drill holes in the drawer and insert screws into the screw holes. Insert cup pulls into the drill holes. Tighten screws to secure cup pulls.
You don't have to wonder where do cup pulls go on Shaker cabinets, just install it in the spot that you've marked in the earlier step.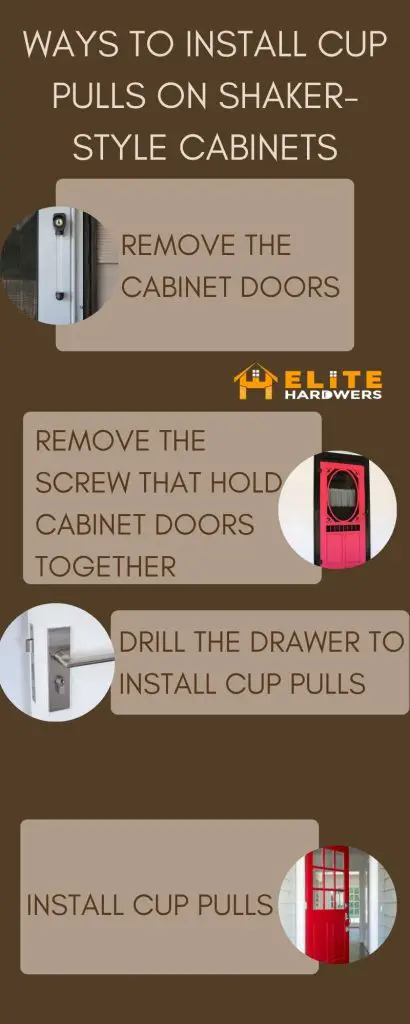 Final Words
Cup pulls are a great way to organize and store your cups, glasses, and other small items. Not only do they look great, but they also help keep your cabinet clean and organized.
Moreover, Cup pulls on shaker cabinets are becoming more popular because they are often easier to use than traditional drawer pull handles. They are also more stylish and can add a touch of class to your kitchen. Cup pulls are available in various styles and colors, so you can find one that matches your kitchen décor.
We hope the article could give you an in-depth idea about the Cup pulls. Best of luck with your kitchen enhancement.