Can You Use Side Mount Drawer Slides as Undermount?
You may just need to save as much as possible in terms of space when trying to create a tiny pull-out drawer. It could be under the bathroom sink or anything similar that basically does not have a lot of space to work with.
However, you only have side mount drawer slides to include. But to save space, you want to keep things under-mounted in the drawer. Now, this could be also about your willingness to Install Soft-Close Drawer Slides.
The point is you need to use a side-mount style as an undermount instead of its traditional way of going on sides. Is that possible and if yes, are there are any risks included? That's what we will be talking about today.
Can you use side mount drawer slides as undermount, let's find out?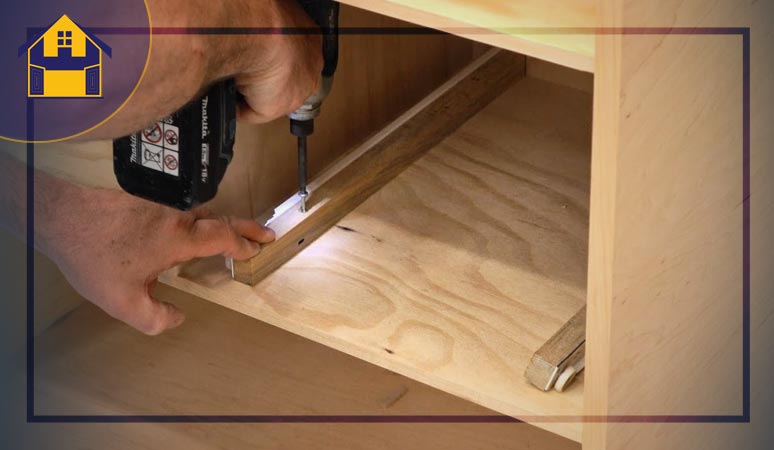 But First You Need Some Basic Idea of Both the Mechanisms. 
Now an undermount drawer glide comes with a mechanism that keeps it beneath the drawer. So, it's pretty unnoticeable. And not many people even know about it. These are something once you have, you don't want to go back to the side-mounted style.
Talking about that, the side mount style basically is seen quite everywhere these days. From toolboxes and utility cabinets to even the ones in your kitchen. Mostly, if not all, are the side-mounted ones.
There are several ways on how to install side mount drawer slides and usually, it's very simple. Something so basic anybody can figure it out, sometimes without even reading the instructions. However, the undermount ones are not so simple. And that lack of knowledge on how it gets installed, makes things confusing on if such swap of side mount as undermount is even possible.
No doubt the undermount style is way more convenient and actually beats side mount style in so many ways. But the major reason is there's no visibility of the slides plus you save space. However, the clearance height-wise would increase.
Finally, Will It Work If You Use Side Mount Slides as Undermount?
Technically, it's possible. However, you should not try it.
Yes, that could be a fix for a situation. But keep in mind, if you are planning to hold quite a bit of thing inside the drawer, this may not be able to hold the weight in that position. And so, you will end up needing to spend on an undermount glide. Also, there's a good chance of the side mounts bending in that position. And once that happens, it's safe to say that those slides will be almost useless.
So, the two routes you practically have are either buying an undermount drawer slide or simply installing the side mount glides in the side like how they are made to.
Wrapping Up
So, what do you think? Can you side mount drawer slides as undermount? Well, I hope you decide that for yourself after taking all the consequences in consideration. A drawer that basically won't have to carry much weight is good to go with such a style of swapped installation. But if you are planning to keep things hefty for the drawer, just don't switch mechanism this way.