How to Adjust Amerock Cabinet Hinges in 6 Simple Ways
Stubborn cabinet hinges make trouble to use the cabinet frequently. It's common to have issues on your Amerock cabinet over time.  Often you need to adjust them to keep good maintenance. If you know how to adjust Amerock cabinet hinges it would be easier to fix them.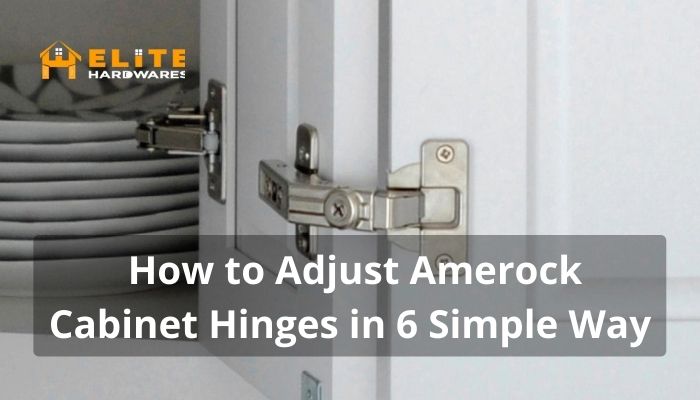 Making annoying sounds, scraping, bumping, and misalignment are the common issues to have on your cabinet door hinges. By adjusting hinges you can solve rubbing, stiffing, loosening, overlapping, or noisy sounds on your cabinet. 
Find out 6 common adjusting ways to maintain your Amerock cabinet for the long run. 
How to Adjust Amerock Cabinet Hinges Easily?
Over time Amerock cabinet hinges can come out with a couple of issues. That you need to adjust them to keep their smooth functionality. Often the adjustment needs no extra hand help and you can simply fix it as a DIY project.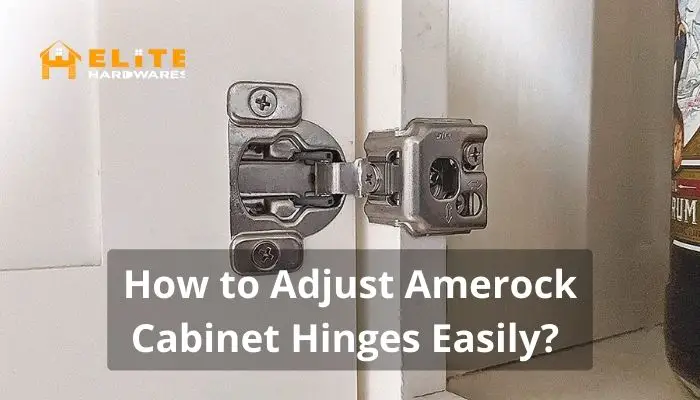 How to adjust Amerock hinges? Simply follow the 6 adjustment process that helps you adjust your cabinet hinges. Before the adjustment, you need to do the- 
Check the Amerock Cabinet Hinges Type
Before you start the adjustment process, you need to figure out the hinge type. In the case of an old Amerock cabinet hinge that uses a complex thing type with a single holding screw. 
Then it may require additional adjustment. Otherwise, hinge types with multiple mounting screws are comparatively easy to adjust. 
Identify the Major Issues in the Cabinet  
The cabinet is the more frequently used thing in your house. It can come with additional issues along with the hinge problem. For example, it can be rusted or broken. Or the mechanism can become faulty over time. 
All these issues lead you to the unstable movement of the cabinet door. That's why it's crucial to identify the major issues on the hinges. Only then can you take the possible effective solution to adjust or fix.  
Check the full adjustment ways in the video:
6 Ways on How to Adjust Amerock Cabinet Hinges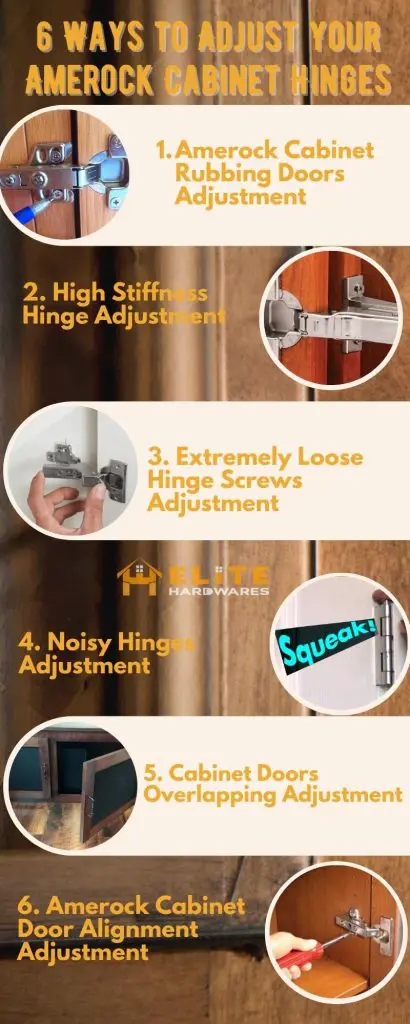 Amerock  Cabinet Rubbing Doors  Adjustment 
If your Amerock cabinet doors rub against each other, then you need to adjust the hinge. Find out the screws nearest the door and loosen them a bit. So that you can adjust the left or right hinge of the cabinet, be careful to keep the door alignment in the position. 
High Stiffness Hinge Adjustment
Over time old cabinet hinges get too stiff than usual. If you feel that the hinges are tight, then adjust them immediately. Check the left and right hinge positions. You can remove the hinge plate screws to adjust the up and down position of the hinge.  
Extremely Loose Hinge Screws Adjustment
Over time, your Amerock cabinet hinges and the door can hang lower than usual. Loosen screws on the hinge make the problem. All you need to do is tighten the hinges correctly to make the door evenly. Do not overtighten the screws to cut the tension. 
Noisy Hinges Adjustment 
Your Amerock cabinet hinges can produce annoying noises when they are closing or opening. To make a silent movement on the cabinet door, you need to adjust the hinge. Try left light or up down adjustment or use grease on the hinge to solve this. 
Remember to use a good grease oil or lubricant for your cabinet. Or else it can rust on the metal and ruin your cabinet as well.  
Amerock Cabinet Doors Overlapping Adjustment
If your cabinet doors overlap, you need to check and fix the cabinet hinge. Find out any damage on the hinge or in the door box. Make sure the hinge mechanism works properly. Else you may need to replace the hinge. 
Amerock Cabinet Door Alignment Adjustment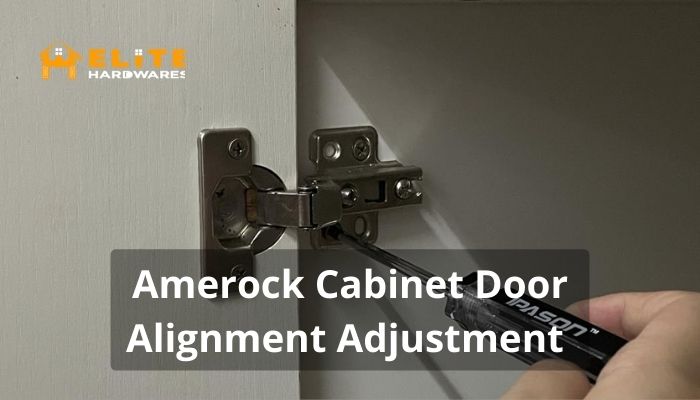 A loose cabinet door alignment problem occurs with unstable closing or opening of your cabinet door. A faulty hinge raises that issue and gives an unusual movement of the door. Fix the loosened hinge screws and tight if required. 
If you are struggling with a swollen problem with your exterior front door, learn how to fix a swollen exterior door easily. 
Final Thoughts
It's common to have some problematic issues on your Amerock cabinet doors. By knowing how to adjust Amerock cabinet hinges you can easily fix them. The adjustment process will be super easy if you follow the above guidelines. 
However, you can think of a replacement of your old Amerock cabinet hinges in case they are unable to fix or adjust anymore. But this adjustment skill can reduce your replacement cost and allow you to use your Amerock cabinet for a long while.