Cabinet Pulls- To Match Or Not To Match?
One of the best ways to give a kitchen or bathroom a whole new look in the shortest amount of time possible is to add cabinet pulls. But the confusion is- should cabinet pulls all be the same size? Most new homeowners face this dilemma.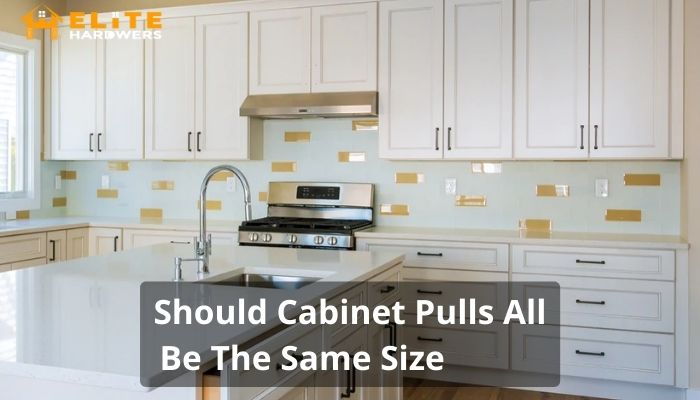 A lot of homeowners believe that- all cabinet pulls should be the same size and style to maintain a cohesive look throughout the room. While others may want to go fancier with differently styled cabinet pulls. 
Therefore, we are going to look at whether or not to match the size of the kitchen and bathroom cabinet pulls, and what's the best possible way to do it. 
Should Cabinet Pulls All Be the Same Size?
Cabinet pulls can provide both- a decorative element and an easy-to-grab handle to make them more functional. Also, cabinet hardware selecting can be a bit of a puzzling task as there's no single right size.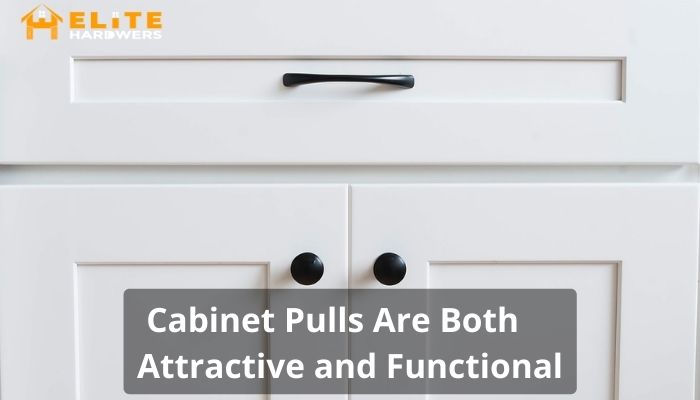 However, there are three good reasons why all of them should be the same size in each cabinet you install them in. Here are those reasons-
1. Easy To Clean
Cleaning a cabinet is so much easier when all of your handles are identical! If you have cabinet pulls that are all the same size, it is easier to clean as there won't be many places for grime and dust to hide. 
This also makes maintenance a breeze. You can easily wipe down your cabinet pulls if they are all of similar sizes. You don't need any special tools or cleaners; just some warm water and a rag will do.
2. Looks Professional
Ever thought about why all the cabinet pulls in your home are the same size? It may seem like an arbitrary decision- but some good reasons behind it might just change the way you think about cabinet pulls. 
You'll want your pulls to be consistent with each other to make it look professional. The look of a space can easily be thrown off if one pull is significantly larger or smaller than its neighbor. But, can you mix cabinet pull sizes? Though in some instances mismatched cabinet pulls can work, the best practice is to stick with something more cohesive.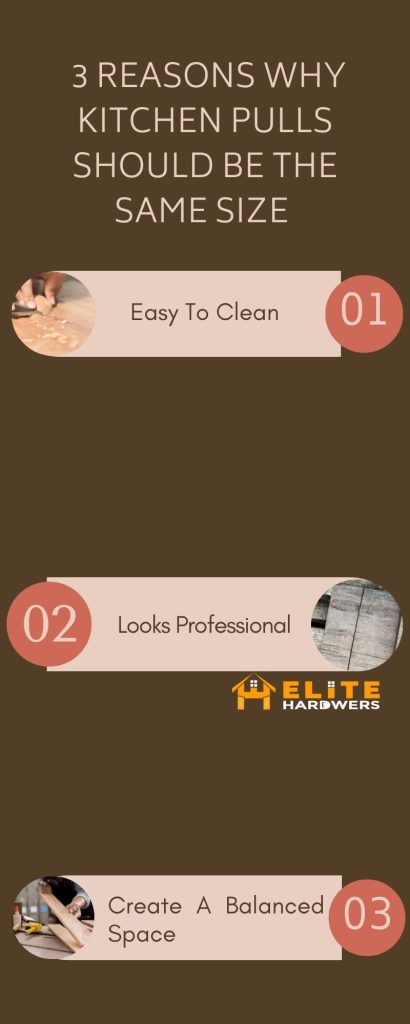 While talking about looking professional look we can't leave Shaker cabinets out of discussion, can we? So, what size pulls for shaker cabinets? Well, there is no particular size. However, make sure to use pulls that have at least 3"-3/4" distance between the holes.
3. Create A Balanced Space
If you have several different-sized cabinets pulled in your kitchen, you'll end up with a cluttered look. So, what size handles for kitchen cabinets are considered best? Keep it simple by choosing a uniform size that works best in your space. Each cabinet pull should be roughly equivalent in size and height, which will make your kitchen look more organized and balanced.
How Do I Know What Size Pull Will Look Good On My Drawer?
You might think that all cabinet pulls are the same size, but they're not! The right ones can add style and a modern feel to your kitchen and bathroom while others will make your cabinets look outdated and old-fashioned. Here's how to choose the right handles for kitchen cabinets!
Before you go shopping for your new kitchen cabinet pulls, consider what size pulls for shaker cabinets, louvered or inset cabinets, how many doors they have, and which side you want the pulls on. Here are a few things to consider-
1. Type of Cabinet Hardware
There are several different types of cabinet hardware that you can use on your kitchen and bathroom cabinets. These include knobs, handles, and pulls. Knobs and handles are generally used on drawers, while pulls tend to be used more often on doors because they're larger and easier to grab onto. 
The cabinet hardware measurements and type will depend on what look you're going for in your kitchen as well as how practical it is. Some styles are better suited to older kitchens or certain styles of cabinetry than others.
2. Material
There are two primary materials used in average kitchen cabinet hardware manufacture- metal and wood. While each material has its own set of pros and cons, both can be made to look very much alike. If you want that clean, sleek look often achieved with stainless steel kitchen hardware, then metal handles are your best bet.
Needless to say, it's never a wrong idea to take expert help. As an interior designer, they can explain very intricate details that a homeowner may not know like- what size cabinet pulls for 42 inch cabinets.
Can You Mix Cabinet Pull Sizes?
In reality, it's often best to choose cabinet pulls of different sizes to avoid a tedious look. You can try picking matching drawer pulls different sizes that complement each other and can be mixed and matched with minimal difficulty.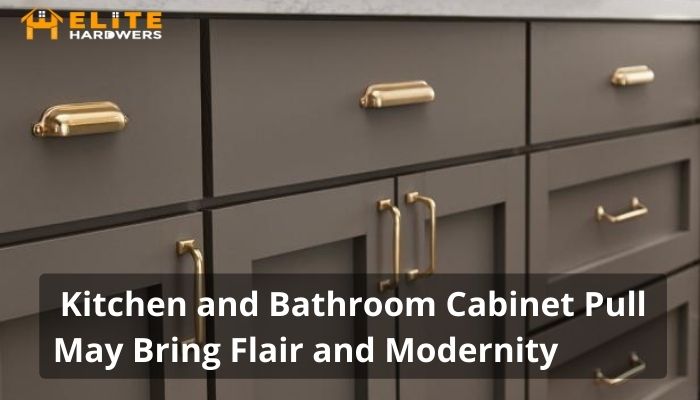 For example, try picking out one medium-sized pull for your upper cabinets and small ones for your lower cabinets. Mix and match as you see fit! A professional installation service is also always a good idea if you have no prior experience installing cabinet hardware options. 
Moreover, don't feel like you have to stick with just one style, though; customizing and mixing materials (wood, metal, etc.) can also help keep your cabinets from looking too monotonous. Example- long pulls on kitchen cabinets looks mainstream but not necessarily satisfies your eccentric mind. In your beloved little world of kitchen- you are free to break the convention and therefore experiment.   
Final Words
While there are lots of great-looking cabinets pulls out there- it's important to pick ones that fit your kitchen so they don't just look pretty on the surface. You can always ask for a cabinet hardware size guide or style guide from an expert. 
It can also be helpful to review some style trends to determine whether you prefer a more contemporary or more traditional look in your kitchen cabinetry.