Want To Remove Door Knob No Screws No Slot? Learn From Pros
You have a door knob that is pretty irregular than others, but that's okay. What if it gets damaged or malfunctions? Will you throw away or want to remove door knob no screws no slot? If I were you, I would definitely go for removal.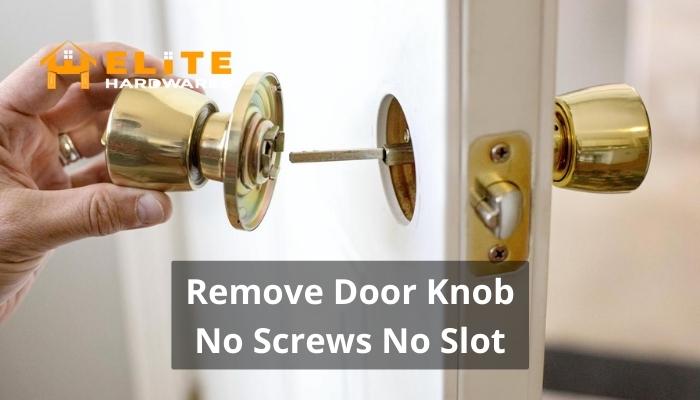 For that, we need to follow a few steps. First, remove the handle by pushing a pin inside the hole in the neck of the handle. Next, remove the handle with a screwdriver 
You don't need to be an expert to set your door knob free. All you need is to follow the steps we described in this tutorial.  
How to Remove Door Knob No Screws No Slot?
Before we go straight to the process steps, first we need some elements like: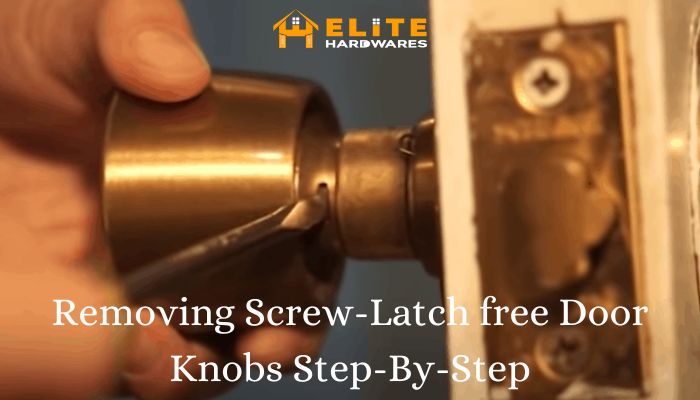 A Flathead Screwdriver
A Philips-head Screwdriver
A  straight Clip
A piece of Cloth 
Here you can use the official pin that came with a specific lock set. Again you need to maintain security measures before startup.
Before Removal
Before attempting any of the steps described kindly confirm your doorknob type. Just because you know some steps don't allow to work before confirmation. Else it can damage your door knob set. If you have any confusion about knob types, don't hesitate to ask.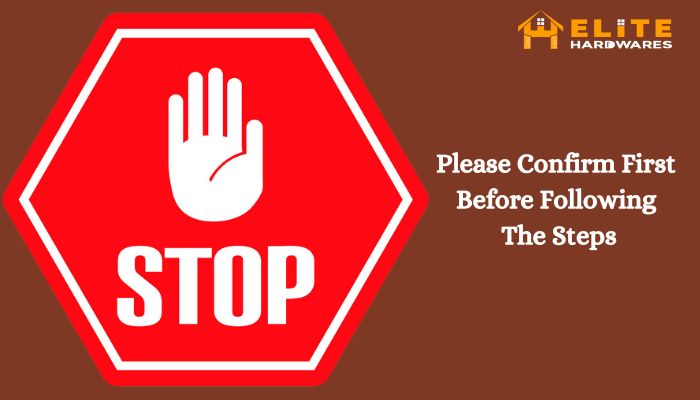 Again, after confirmation, you have to do your steps carefully cause a single unconscious step can permanently damage your knob. And lastly, hold patience, without it, you can't go further.
Removing a Door Knob Without Screws or Slots
A few steps(5) can bring the knob into your hand without damaging any parts if you pay full attention. The steps are: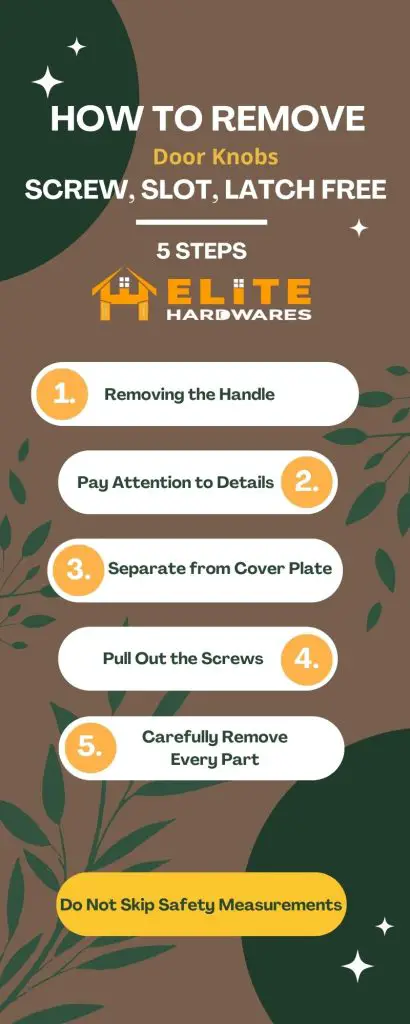 1.     Look for a hole in the neck of the knob, insert a straight pin with force and remove the handle. If there's any screw, then undo it with a screwdriver.
2.     While removing the handle, use precise elements like a screwdriver or pin otherwise it can damage. Moreover, hold the handle properly before pulling it off, don't allow it to fall.
3.     Now use your screwdriver to separate the cover plate from the plate beneath it. Before that, use your hands to rotate the plate clockwise(if it doesn't work, rotate clockwise and anti-clockwise). This will loosen the plate and expose the plate beneath.
4.     Next, grab your hex-head screwdriver and loosen the screws. Here an Allen Wrench can come in handy. This type of wrench normally fits in almost all types of hole or shape.
5.     At last final removal. This time pay attention and pull the rest of the parts carefully because once you loosen the screws, all the parts will come apart automatically.
Here, if you don't know how to open a jammed door lock or how to unlock bedroom door with hole we've pretty good tutorials to help you out.
Want to Remove Your Door Knob With No Latch?
If you notice, you can realize that the door knob removing process for all types is quite the same with little difference. Such as, you may have a smart lock on the doorknob, in that case, you have to work differently.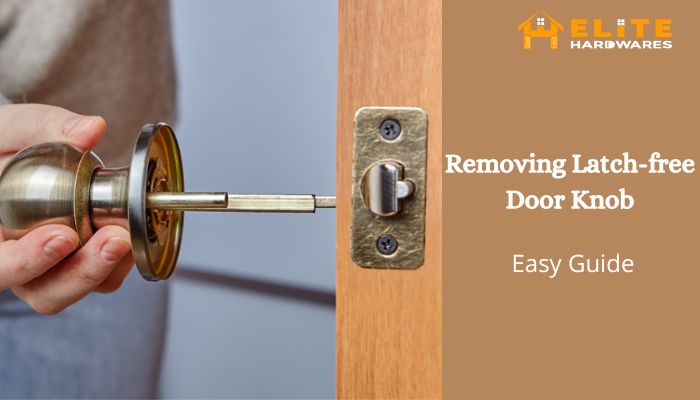 For door knobs with smart locks, first, separate the outside knob portion of the door. Find a point where you can wedge to separate the knob from the door. Next, find the liver inside and push that down.   
If you have a regular latch-free door knob, then find a hole at the door knob side and insert a pin with force. You'll feel a sprint o push back, now as you have no latch, just pull the handle gently off the knob set. 
And the rest will be the same as discussed before. Besides, if your door has a scratch then door scratch removal may help you.
🚪 Read More: How To Install Double Drawer Pulls? 5 Steps To Follow
FAQs
How to Remove Door Knocker Without Screws?
Mostly door knockers come with a screw set-up, but some knockers are connected with a bracket beneath them. In such cases, you need a jig to place over the knocker and drill through the holes. This drilling will release the pins from the plate.
Wrapping Up
When you want to remove door knob no screws no slot, don't step back. Following the steps described in this tutorial, you can perform a decent door knob removal. Just before attempting confirm first your door knob type and then proceed.  
It's not necessary to rush for everything. Get your safety gears first, then read our article thoroughly, find your knob type and then proceed.